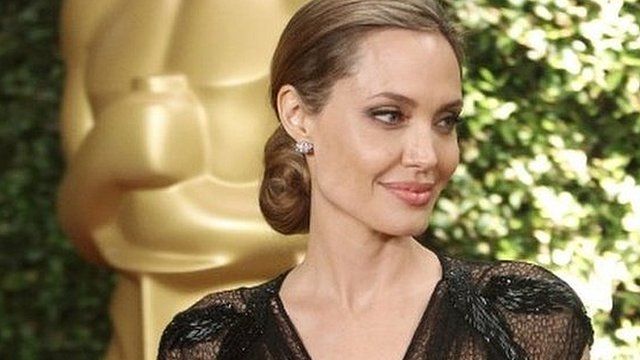 Video
Angelina: My mother would have been proud of me
The Hollywood film industry recognised Angelina Jolie on Saturday with a humanitarian award for her work with refugees.
The 38-year-old Oscar winner is a special envoy to the United Nations High Commissioner for Refugees and has made more than 40 field missions, including recently to help refugees fleeing the war in Syria.
Angelina received the Jean Hersholt Humanitarian Award at the Governors Awards in front of Brad Pitt and her son Maddox.
Jolie told reporters her mother would be proud if she was alive today.
Go to next video: Jolie speaks out about conflict rapes