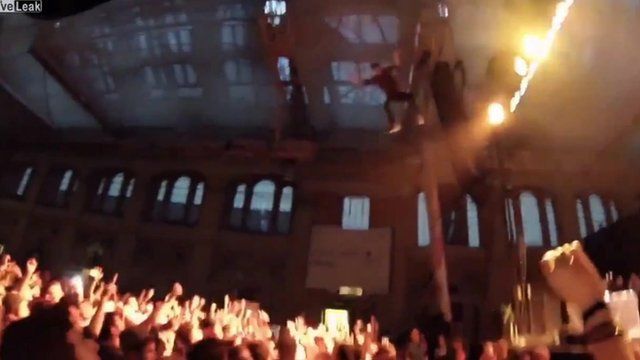 Video
Rapper apologises for 'boneheaded' stage dive
An American rapper has apologised for a "boneheaded" dive off a 35ft lighting rig during a London gig that put him and two of his fans in hospital.
According to a posting on his Facebook page, George Watsky injured a man and broke a woman's arm when he landed on top of them at Alexandra Palace.
The 27-year-old said his actions were "stupid and wildly irresponsible" and that he had "no excuse".
Footage of the jump from the Live Leak website.