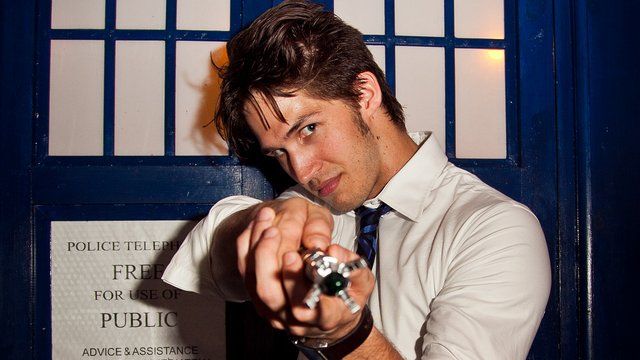 Video
Dr Who at 50: An American Time Lord 'would use a gun'
Given that Dr Who can travel through time and space, it should not be surprising that the character's popularity has made it all the way across the Atlantic.
As the show turns 50 this week, American fans have been joining in the celebrations.
The BBC visited the Way Station bar in Brooklyn, New York, where the toilet is a Tardis, to find out why such a British hero appeals to US audiences too.
Produced by the BBC's Anna Bressanin; photo by Mo Pitz.
Go to next video: Doctor Who celebrations down under