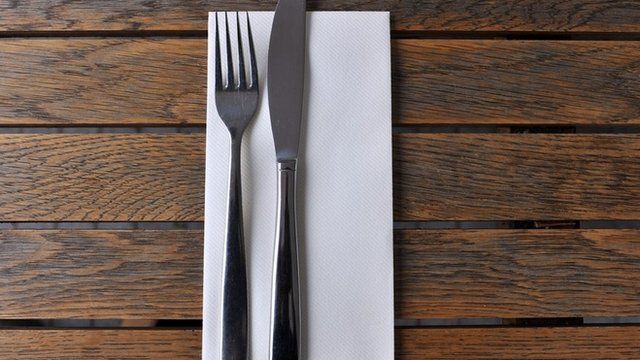 Video
New 'Gastronauts' play sees dinner 'served by cows'
A new play at London's Royal Court Theatre, "Gastronauts", provides an innovative way of exploring the theme of food.
It sees the audience served a three-course meal by actors, who also perform throughout.
Giles Coren, The Times' restaurant critic and columnist, told the Today programme that the way in which the play "brought in all these extraneous debates about food was quite a good representation of my brain when I'm in a restaurant".
The waiters "put the food down and you're eating in no time," he continued. "That is better than 90% of restaurant experiences I've had."
Speaking to the BBC's arts editor, Will Gompertz, he added that the directors also wanted "synchronised eating" between audience members.
"The level of control that the director had through his actors over us was what Marco Pierre-White has dreamed of all his life."
The waiters also served fried locusts and baked crickets while dressed as cows.
First broadcast on BBC Radio 4's Today programme on Thursday 28 November 2013.