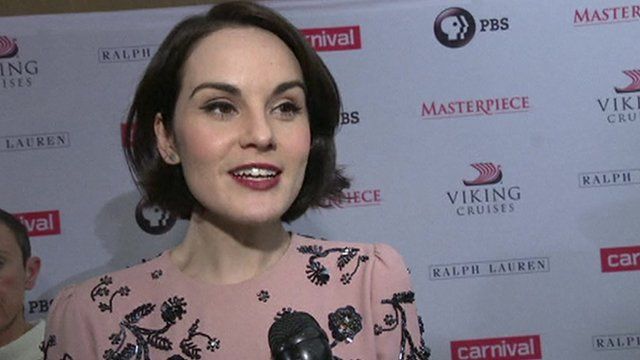 Video
Downton stars keep audience guessing
The cast of Downton Abbey headed to New York to talk about the Christmas special.
Some of the cast members of the globally popular series "Downton Abbey" gathered in New York on Tuesday to attend a preview screening and panel discussion.
The show, depicting the members of an aristocratic family and their servants, has already aired its fourth season in England but will broadcast its annual holiday episode at Christmas. That episode will air in the US as the final episode of the season.
Series creator Julian Fellowes said it was good to 'leave the audience wanting more'.