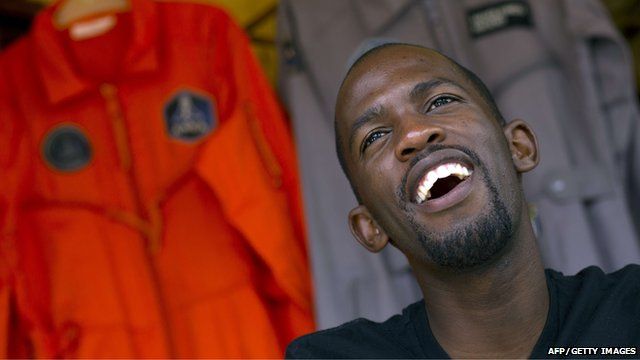 Video
'I'll be the first black African in space'
A South African DJ is set to become the first black African to go 'into space'.
Mandla Maseko is one of 23 people who beat a million contestants to win a seat on a one hour-long sub-orbital trip in 2015.
But the 25-year-old is keen to make sure all Africans share his experience - as he plans to call them from space.
Mr Maseko told BBC Radio 5 live's Up All Night "I hope I have one line that will be used in years to come - like Neil Armstong did," he said.
Go to next video: Inside space station training lab