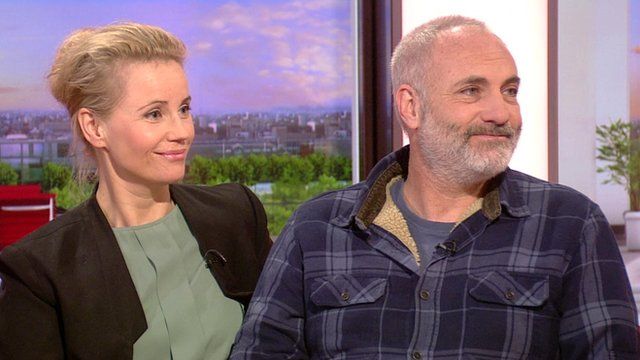 Video
The Bridge duo on show's success
The Danish and Swedish actors of The Bridge discuss the show's success ahead of the second series' finale.
The second series of The Bridge, the Danish and Swedish collaboration which has become a Saturday night hit for BBC Four, will come to an end this weekend.
But unlike other Scandinavian hits such as Borgen and The Killing, this does not mark the end of the show.
Sofia Helin, who plays socially awkward Malmo investigator, Saga Noren, and her likable Copenhagen detective partner Martin Rhode, played by Kim Bodnia, say they will return for a third series.
The duo told BBC Breakfast what they think is the secret to the show's success.
The final two episodes of The Bridge 2 are on BBC Four on Saturday February 1, starting at 21:00 GMT.