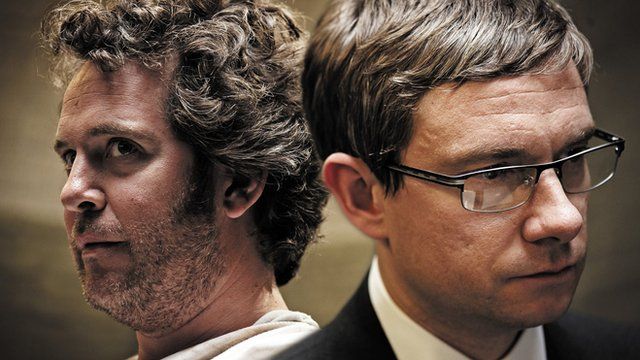 Video
Oscar contender The Voorman Problem
A short film by two up-and-coming British film-makers has been nominated for best live action short film at this year's Oscars.
The Voorman Problem, based on an extract from David Mitchell's novel number9dream, stars The Hobbit's Martin Freeman and Rev actor Tom Hollander.
It has been made by Manchester-based director Mark Gill and producer Baldwin Li, who are now looking ahead to the Academy Awards ceremony, which takes place in Los Angeles on 2 March.
Film trailer courtesy of Honlodge Productions.