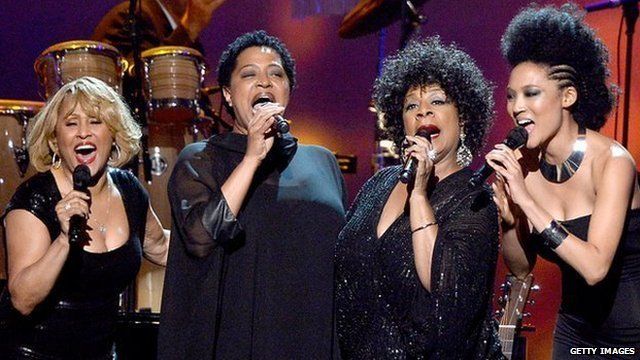 Video
Life as a backing singer
Oscar-nominated documentary 20 Feet From Stardom allows audiences "to see the struggle" of backing singers, Claudia Lennear has said.
Ms Lennear, who has sung for acts including the Rolling Stones, features in the film as it shines a spotlight on the unsung world of backing vocalists.
Speaking to the Today programme, she added that supporting lead singers is a "creative process" and that the best backing vocalists require "a love of teamwork".
First broadcast on BBC Radio 4's Today programme on Tuesday 25 February.