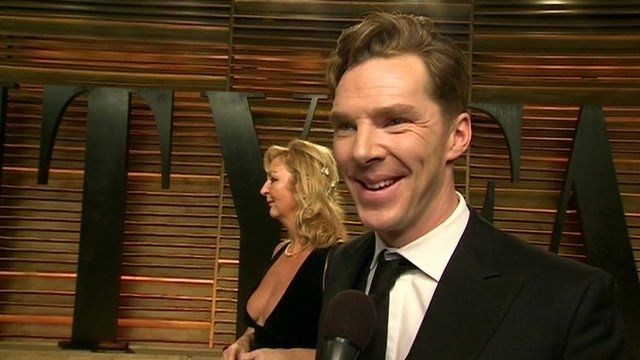 Video
Benedict on 12 Years a Slave win
One of the stars of 12 Years A Slave, Benedict Cumberbatch, talks about the film's success, on the Vanity Fair red carpet.
Benedict Cumberbatch says 12 Years A Slave director Steve McQueen is a true artist.
The actor played a slave owner in the Oscar-winning movie.
He talked to the BBC's Lizo Mzimba on the red carpet of the Vanity Fair party.