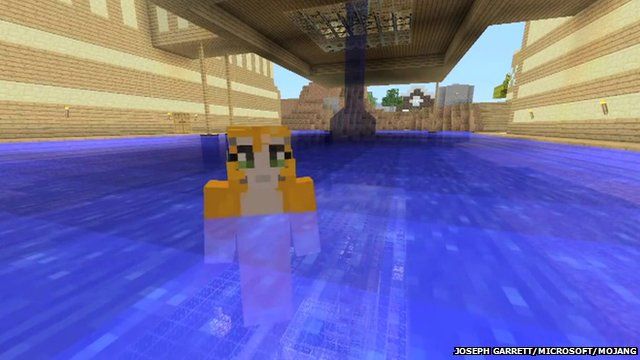 Video
Could Minecraft make Stampy millions?
A gamer who uploads videos of himself playing games such as Minecraft to YouTube has been able to make his passion a full-time job, with money from pre-roll adverts on his clips.
Joseph Garrett, 23, from Hampshire, makes the videos under his pseudonym Stampylonghead. He started uploading clips while he was still at university and now gets more hits on some of his videos than One Direction and Justin Bieber.
What is even more remarkable is that his audience is largely made up of six to 14-year-olds.
He spoke to BBC Breakfast about the Stampy phenomenon.
Go to next video: 'Gaming university' sets out plans