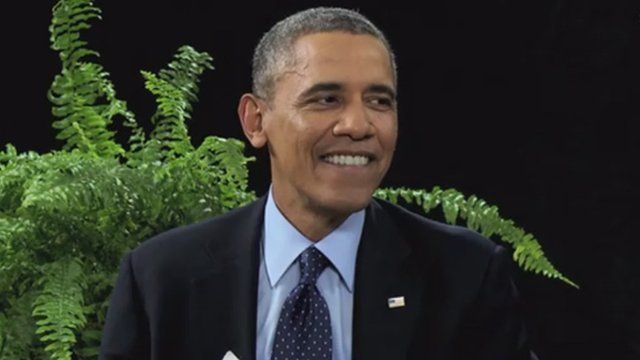 Video
President Obama mocks The Hangover
Barack Obama appeared on the spoof chat show Between Two Ferns with actor Zach Galifianakis.
Galifianakis's show, which is broadcast online by the comedy website Funny Or Die, has earned cult status for its uncomfortable celebrity interviews.
The show's executive producer Mike Farah approached the White House last summer to suggest the President submit himself to Mr Galifianakis's questioning, in order to promote the Affordable Care Act, the controversial new healthcare law better known as Obamacare.
Go to next video: Bradley Cooper's final Hangover