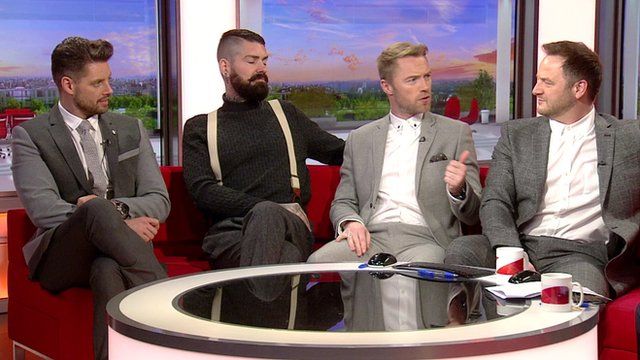 Video
Boyzone on Beards and Ballads
Twenty years ago, five young men from Dublin answered an advert in their local paper, but they couldn't have imagined that they'd go on to become one of the biggest boy bands in history.
Now, Boyzone have grown up, changed their sound, and two decades on they're still performing together.
Mikey, Ronan, Shane and Keith talked to BBC Breakfast about their new music and why they still love performing together.
Go to next video: What's in this boy band's future?