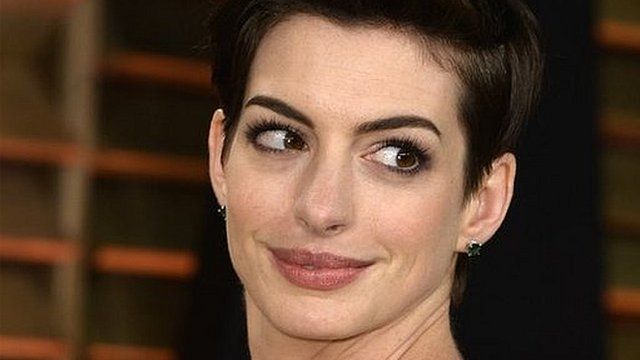 Video
Anne Hathaway on Rio 2, bad hair and babies
During Anne Hathaway's career she has starred in a wide variety of films from The Princess Diaries to Les Miserables, with the latter giving her an Oscar.
In her latest film, Rio 2, she lends her voice to a female Spix's Macaw called Jewel.
She spoke to Sophie van Brugen about taking on an animated role, and why she is yet to play her greatest role in life.
Film clips courtesy of Twentieth Century Fox
Go to next video: Les Mis stars discuss film diet