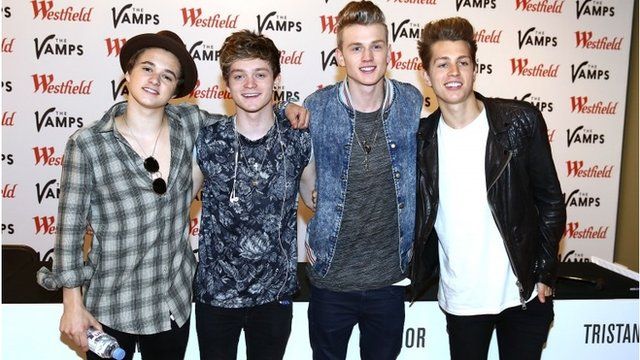 Video
The Vamps: New rivals for One Direction
British Boy Band The Vamps discuss their fan-base and why they don't mind being compared to One Direction.
The group, which formed in 2012, comprises of Brad Simpson, James McVey, Connor Ball and Tristan Evans.
They played a special show for their fans at the Westfield shopping centre in west London on Monday.
The band recently announced they will be headlining their own tour in September 2014.
Go to next video: What's in this boy band's future?