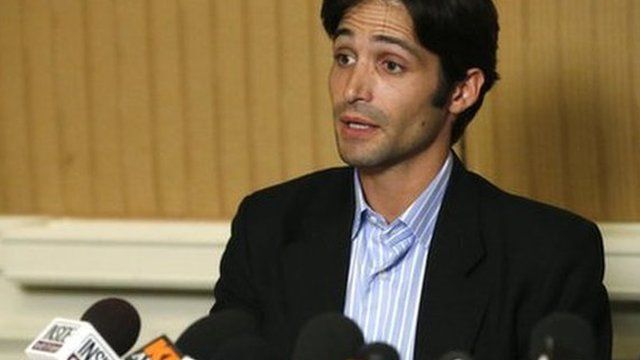 Video
Bryan Singer accuser files more sex claims
A man who has accused X-Men director Bryan Singer of sexually abusing him as a teenager has sued three more Hollywood figures, claiming they also molested him.
Michael Egan, 31, alleges TV executives Garth Ancier, David Neuman and theatre producer Gary Goddard were part of an underage sex ring in Hollywood.
The legal action was announced at a news conference in Los Angeles, where Mr Egan urged abuse victims to come forward.
A lawyer for Mr Goddard said the complaint was "without merit". Mr Ancier and Mr Neuman could not be reached for comment.