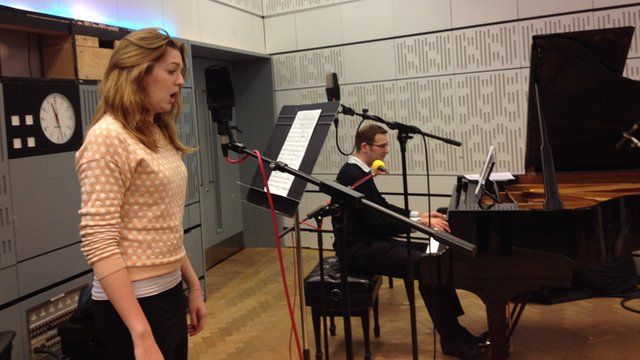 Video
'Lost' Mendelssohn song is performed
A song by German composer Felix Mendelssohn, missing for nearly 150 years, has been found.
The piece was recently discovered amongst the papers of a musician in America.
The sheet of music, which was signed by the great composer, is being put up for auction later this month.
The Royal College of Music's Amy Williamson and Christopher Glynn have performed the piece, for the first time.
Go to next video: Making music the old way