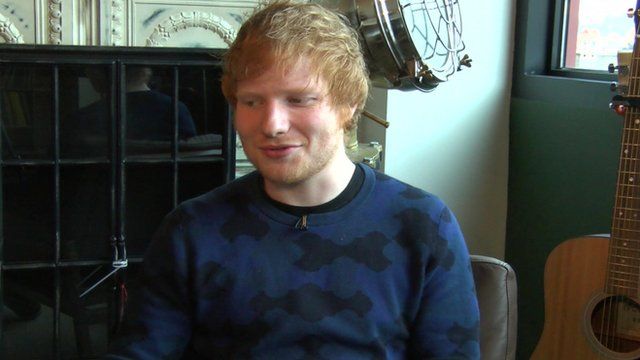 Video
Ed Sheeran on 'that' puppet video
Ed Sheeran is releasing his second album simply entitled X.
The 23 year-old from Suffolk has already experienced massive success with his first album and was nominated for best new artist at the 56th annual Grammy awards.
His single Shine features Pharrell Williams who worked with him on the track. Sheeran explains how they put the song together and why the video has got people talking.
Video journalist: Sophie van Brugen
Go to next video: Ed Sheeran: UK needs break from me