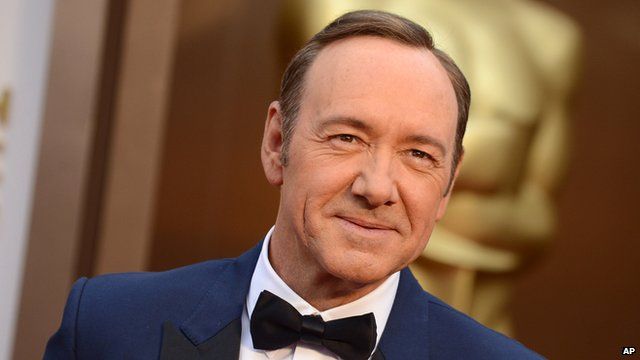 Video
Kevin Spacey: 'Jack Lemmon changed my life'
Kevin Spacey has spoken about how late Hollywood actor Jack Lemmon changed his life.
The House of Cards star was spotted by Lemmon aged 13 whilst attending an acting workshop.
Spacey told BBC Radio 5 live's Richard Bacon: "In many ways he put his hand on my shoulder and gave me a blessing of... 'You were born to be an actor.'"
After having a successful career ever since, Spacey said it was his obligation to "send the elevator back down" and help young actors into the business.
Go to next video: Spacey docu lifts lid on stage actors