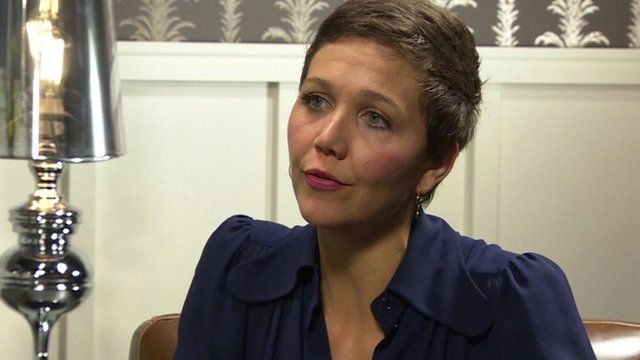 Video
Maggie: 'I am a complete Anglophile'
Hollywood Actress Maggie Gyllenhaal is an Oscar nominated actress, known best for her roles in blockbusters like the Dark Knight and Nanny McPhee.
Gyllenhaal is now turning her attention to a BBC TV series.
Set in England, An Honourable Woman is a drama about a high-flying businesswoman who tries to right the wrongs of her father.
BBC Breakfast's Charlie Stayt caught up with Maggie to find out why she wanted to turn her attention from the big screen to the small.
Go to next video: Jake Gyllenhaal on acting and nudity