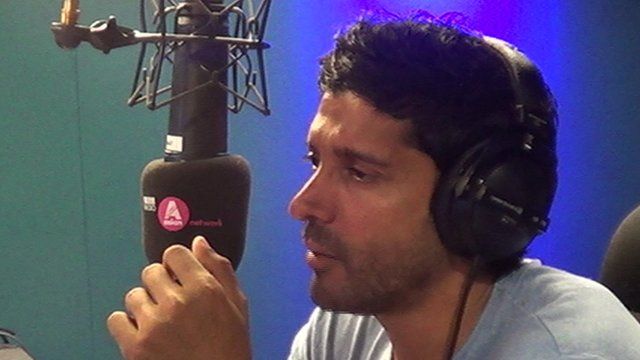 Video
Bollywood star Farhan Akhtar on new movie Bangistan
Bollywood star Farhan Akhtar has spoken for the first time about his upcoming production, which is being referred to as India's answer to Four Lions.
The actor told the BBC that Bangistan is about "young people being brainwashed in to believing certain ideology."
The film will be Bollywood's first mainstream comedy to deal with terrorism.
Akhtar spoke to the BBC Asian Network's Haroon Rashid.
Go to next video: Glitz and glamour at Bollywood awards