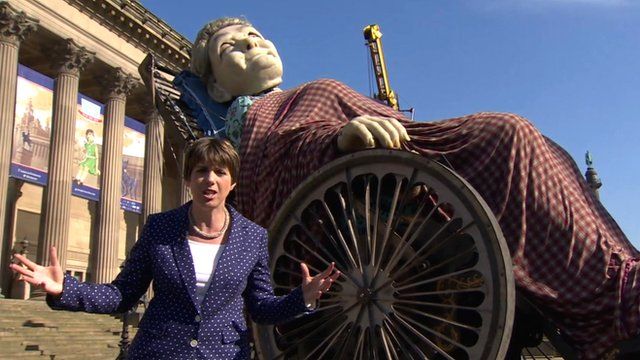 Video
Liverpool puppet parade: Waking up a giant sleeping grandma
Giant marionettes are due to roam the streets of Liverpool, two years after their last visit to the city.
The huge figures begin the three-day commemoration of World War One. A grandma giant will set off in search for a her giant granddaughter and giant pet dog Xolo.
Judith Moritz took a close-up look at the grandma marionette... before she wakes up.
Go to next video: Giant puppet creator on Liverpool show