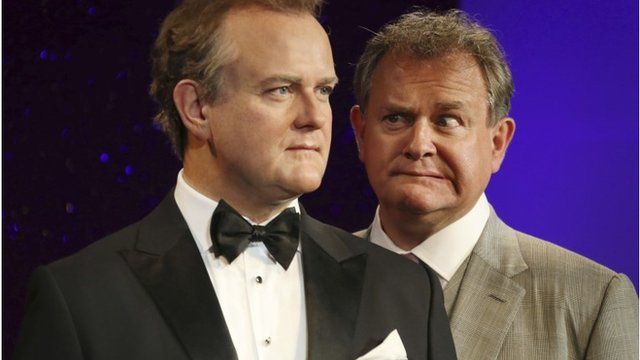 Video
Downton Abbey star Bonneville meets waxwork 'double'
Downton Abbey actor Hugh Bonneville has been modelled into a waxwork for the Madam Tussauds collection in London.
The figure took two years to make and cost £150,000.
Bonneville who also won a Bafta for his role in the BBC comedy "Twenty Twelve," paid tribute to the craftsmanship taken to make the wax figure.
Go to next video: Lady Mary toughens up in new role