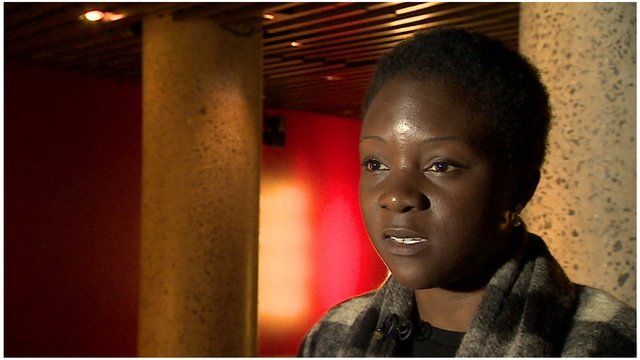 Video
Exhibit B performer Stella Odunlami: 'We were terrified'
A controversial art performance featuring black actors in a recreation of a "human zoo" has been called off after protests at its opening night.
Exhibit B, staged by The Barbican at The Vaults venue in London, was to have involved actors in chains and cages.
The Barbican said it confronted "the abhorrent historical attitudes to race during the colonial era", but protesters said the work was offensive and racist.
One of the performers, Stella Odunlami told BBC News what happened.
Go to next video: South African puppets on world stage