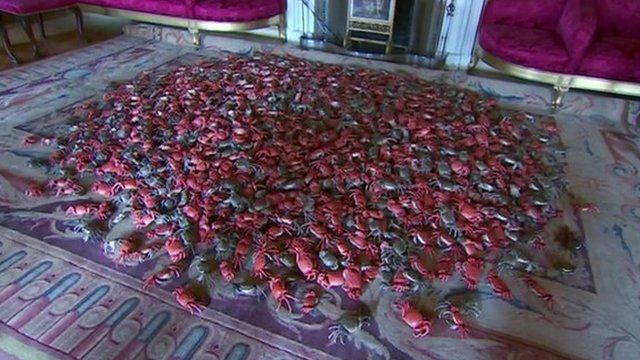 Video
Ai Weiwei exhibit takes over Blenheim Palace
A new exhibition by artist Ai Weiwei has taken over Blenheim Palace in Oxfordshire.
Mr Weiwei has never set foot inside the stately home, as the outspoken government critic is unable to leave China.
The works therefore had to be put together based on 3D computer models sent to artists in the UK.
The exhibition will open on October 1 and contains more than 50 works by Weiwei, including over two thousand ceramic crabs and a 50ft carpet piece in the Great Hall.
David Sillito discussed the exhibition with Michael Frahm from the Blenheim Art Foundation.
Go to next video: Know thy neighbour and more arts stories