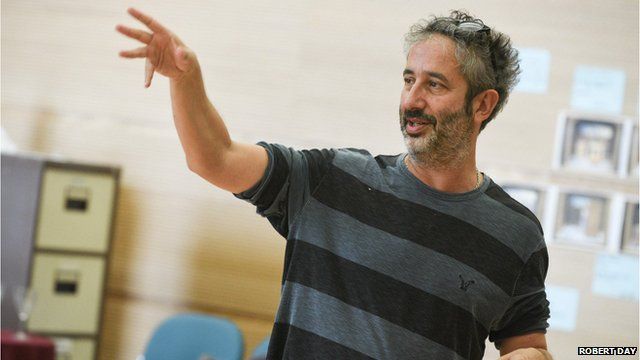 Video
Baddiel musical could 'heal divisions'
A musical that was adapted for the stage from a film about a Muslim man in the East End of London who finds out he is actually adopted and Jewish is due to open tomorrow.
The Infidel musical is based on the 2010 comedy film of the same name.
David Baddiel, who wrote the lyrics for the musical, said on the Today programme that he had always believed that "comedy is perhaps the best way of approaching this very serious subject because if people can laugh at this really difficult tension between two cultures then maybe it's a way of healing these divisions, in a small way"
Author and cultural commentator Safraz Manzoor addressed concerns that it was coming out at a "difficult time":
"We know about the historical tensions between Muslims and Jews which partly feed into the film and into this work as well, but there is also a historical tension between people who love musicals and those who don't."
"In a way what this will do is attract a constituency of people, regardless of what background they are, who are into musicals," he added.
First broadcast on BBC Radio 4's Today programme on Friday 3 October.