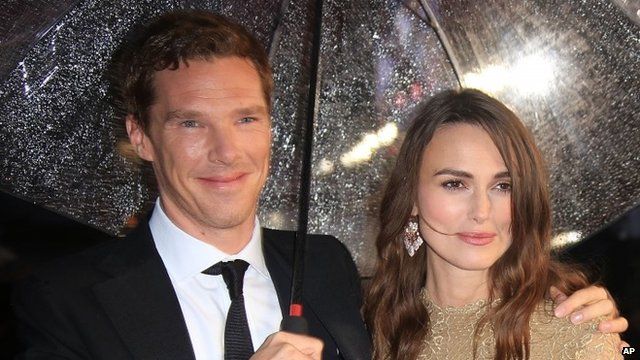 Video
Benedict Cumberbatch's tribute to Turing at The Imitation Game gala
Benedict Cumberbatch has paid tribute to Alan Turing at the BFI London Film Festival opening night gala screening of his new film, The Imitation Game.
Cumberbatch plays Turing, a computer pioneer and mathematician who worked at Bletchley Park, attempting to decipher German messages to help end World War Two.
The actor told the BBC's Lizo Mzimba that Turing was a "national hero" and that he hoped the film would help bring Turing greater recognition.
Go to next video: Benedict on 12 Years a Slave win