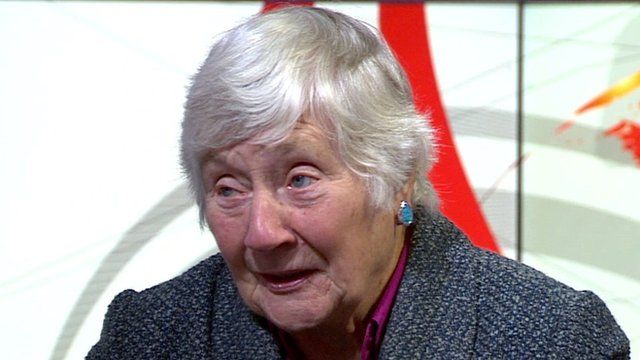 Video
Testament of Youth: Vera Brittain's memoirs on film
Testament of Youth, the memoir of author and pacifist Vera Brittain, charts the harsh realities of women during World War One.
Vera Brittain was an 18-year-old studying at Oxford University when war broke out in 1914 but left to become an auxiliary nurse in London.
The war took a terrible personal toll as her fiancé, her brother and several childhood friends were killed.
Her story has been adapted into a feature film which premieres at the London Film Festival on Tuesday night.
Her daughter, Shirley Williams, spoke to Huw Edwards about her mother's experiences.
Go to next video: Jon Stewart on new film 'Rosewater'