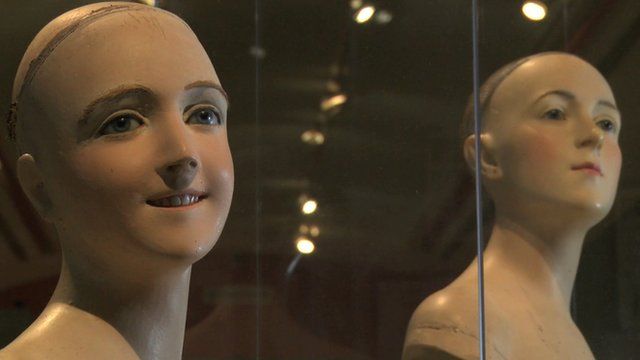 Video
The secret lives of mannequins
A new exhibition has opened this week, which displays life-size mannequins, dolls and over 180 remarkable artworks from collections across the world.
The Fitzwilliam Museum aims to explain the life and evolution of the artist's mannequin in Silent Partners: Artist and Mannequin from Function to Fetish.
It shows how from being an inconspicuous studio tool, a piece of equipment as necessary as easel, pigments and brushes, the lay figure became the "fetishised" subject of the artist's painting, and eventually, in the 20th century, a work of art in its own right.
We spoke to Jane Munro, the curator of the exhibition.
Video journalist: Nikki Nahal
Go to next video: Size 16 mannequins 'important'