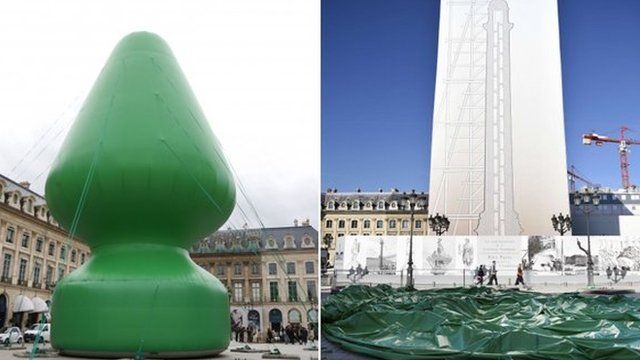 Video
Controversial Paris sculpture deflated
A huge inflatable sculpture inspired by a sex toy has been sabotaged days after it was installed in Paris.
The 24m (80ft) sculpture on Place Vendome in Paris was brought down when supporting cords were cut.
Earlier, US artist Paul McCarthy told a French newspaper that he was attacked by a man who said the sculpture had no place being on the street.
Tim Allman reports.