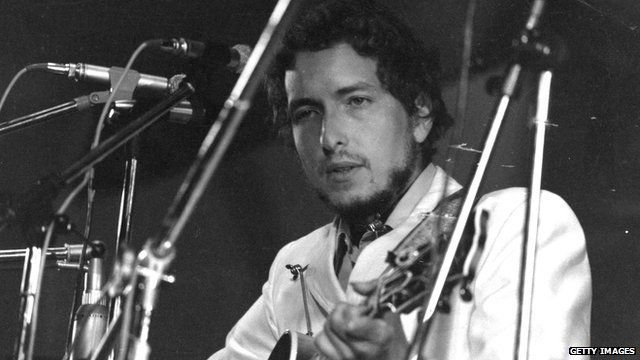 Video
Bob Dylan tapes a piece of 'rock archaeology'
Bob Dylan's Basement Tape recordings are to be made commercially available for the first time since they were recorded in 1967. The master tapes were retrieved from the locker of Garth Hudson, a musician in Dylan's band who also manned the tape machine during the sessions.
Speaking on the Today programme, rock historian Clinton Heylin described the collection of recordings as "a piece of rock archaeology" that no one thought would ever be released.
He added that the sessions would probably have been forgotten if they had not already been circulating as bootlegs.
First broadcast on BBC Radio 4's Today programme on November 6 2014.