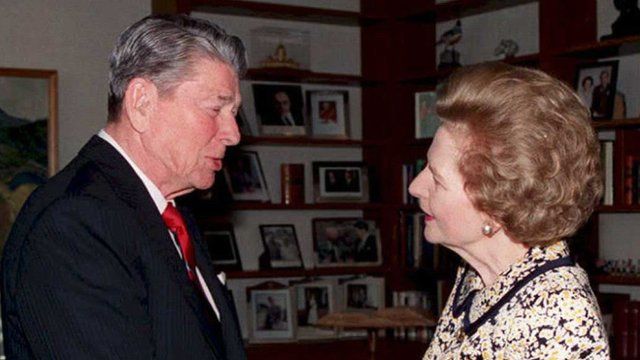 Video
Tape reveals Reagan apology to Thatcher over Grenada
Margaret Thatcher and Ronald Reagan had a close relationship, built on a shared ideology. During the Falklands conflict in 1982, the president gave the prime minister considerable help, against the advice of some of his closest advisers.
But the following year there was a rift. The Americans invaded the Caribbean island of Grenada in an attempt to get rid of the left-wing government, without the White House first informing Britain.
This left Mrs Thatcher having to explain to the Queen how her territory had come to be invaded by an ally.
From the Reagan library, there has now come a tape of the phone call between the prime minister and the president, in which Mr Reagan apologised.
Go to next video: Thatcher and Reagan 'love affair'