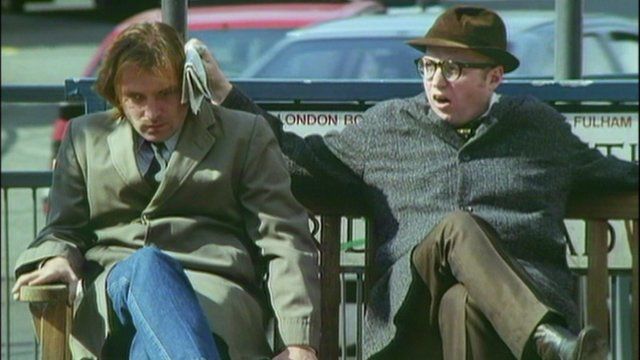 Video
Bottom opening credits
The bench which features in the opening credits of the sitcom Bottom is to be reinstalled after a campaign by fans.
The bench at the junction of Queen Caroline Street and Hammersmith Bridge Road, in west London, had been removed since the cult sitcom was filmed, something which Bottom's star Rik Mayall had said saddened him.
Mayall died in June and, after a petition by 7,000 fans, Hammersmith and Fulham Council has installed a new bench on the same spot, with the inscription "In Memory of The Man, The Myth, The Legend".