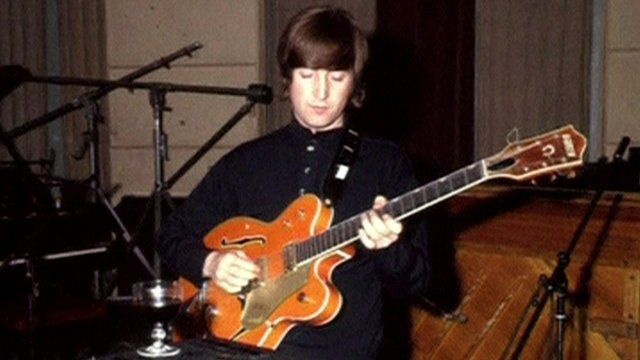 Video
John Lennon's Beatles guitar expected to fetch $1m at action
A rare guitar that John Lennon played while he was in The Beatles is expected to fetch up to $1 million (£638,712) at auction.
Lennon gave his Gretsch 6120 guitar to his cousin, David Birch, in November 1967 a year after it was played at London's Abbey Road studios.
Mr Birch, who grew up alongside Lennon in Liverpool, was given the guitar when he visited his older cousin at his home in Surrey.
While My Guitar Gently Weeps by The Beatles is copyrighted to Galaxy Records.
Go to next video: Rare Beatles guitar to be sold