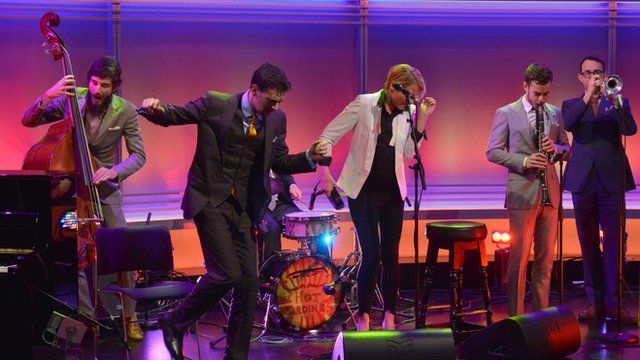 Video
The Hot Sardines on The Andrew Marr Show
In October 2014, The Hot Sardines' released their debut self-titled album on the Decca/Universal Music Classics label.
It features a collection of both early jazz classics and original Sardine compositions.
The album launch marks a defining moment in the Sardines' evolution, which started as a slow burn fueled by a shared passion for music from another era, and escalated as the band's performances ignited the same passion in audiences all over the world.
From their new self-titled album they perform the track 'Bei Mir Bist Du Schoen' on The Andrew Marr Show.