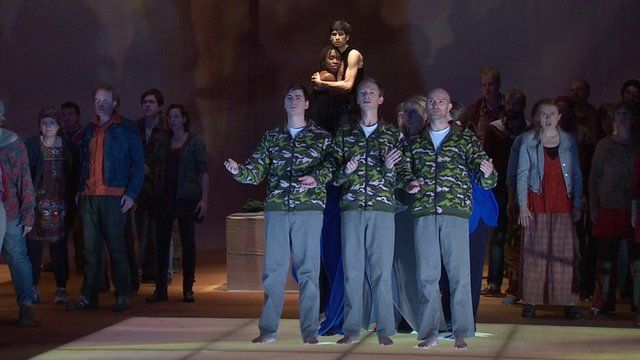 Video
'Other Mary' opera: An exclusive look at rehearsals
Composer John Adams and librettist Peter Sellars are two of the leading lights of the opera world, but their works aren't without controversy.
Last month, a new production of Adams' opera, "The Death of Klinghoffer", provoked demonstrations outside the Metropolitan Opera by New Yorkers angry at what they believed to be the sympathetic portrayal of terrorism.
Adams' latest collaboration with Sellars is "The Gospel According to the Other Mary". It tells the story of Jesus's crucifixion through the eyes of the women around him.
Newsnight's special correspondent Katie Razzall was given exclusive access to the rehearsal room and director Sellars ahead of the world premiere at London's ENO.