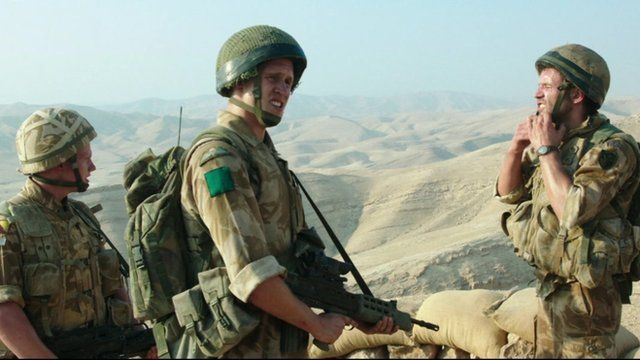 Video
Film Kajaki shows how UK troops escaped Afghan minefield
A film about war can often be a challenge for both its makers and its audience.
But that has not stopped one director from tackling the story of what happened to a group of British soldiers in Afghanistan in 2006.
Kajaki shows how a small unit of soldiers became trapped in a minefield and had to improvise in order to escape.
Tug Hartley, one of the soldiers involved, joined Mark Stanley who played him in the movie, and the film's director Paul Katis on BBC Breakfast.
Go to next video: Film tells of Scots paratrooper's bravery