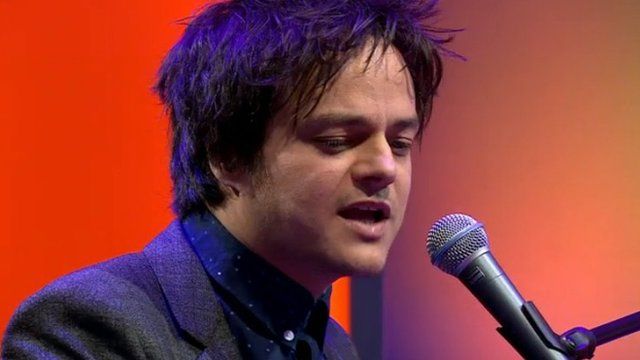 Video
Musician Jamie Cullum donates piano to school
Musician Jamie Cullum has donated his most prized possession, his grand piano, to Commonweal School in Swindon.
He had asked any school, community centre or good cause which wanted the gift to send in a submission.
He performed 'Lovesick Blues' with students from the winning school on the Andrew Marr Show and explained why he gave the piano away.
UK viewers can watch the Andrew Marr Show in full for 30 days by following this link
Go to next video: Jamie Cullum on his Proms debut