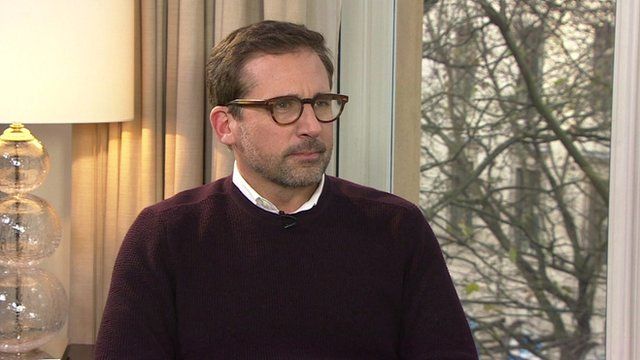 Video
Steve Carell reveals his darker side for his new role
For someone once described as America's funniest man, the actor Steve Carell has taken on a dark and disturbing role for his latest movie.
In Foxcatcher, he dons prosthetics and heavy make-up to portray the eccentric multi-millionaire and murderer John du Pont.
The drama tells the true-life story of how du Pont's friendship with wrestling brothers Dave and Mark Schultz ended in tragedy.
He explained why he made the leap from comedy to drama, and the Oscar hopes for his new movie.