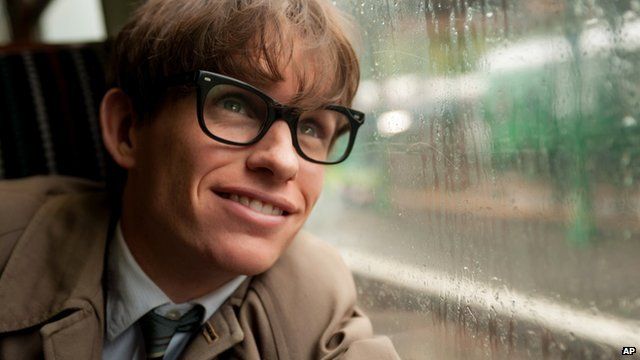 Video
Oscars 2015: Eddie Redmayne on best actor nomination
A number of British actors were celebrating following the announcement of the nominations for this year's Oscars in Los Angeles.
Benedict Cumberbatch, Eddie Redmayne, Rosamund Pike, Felicity Jones and Keira Knightley were among those nominated for acting awards.
Redmayne, who is up for best actor for his role playing Stephen Hawking in The Theory of Everything, told the BBC's Ben Brown he had only just woken when he learnt about the nomination.
He said he found it "extraordinary" that he would even be attending the awards having "never ever dreamed" he would get to go, let alone be nominated for one.
Film clips courtesy of Universal Pictures
Go to next video: Watch a clip from The Theory of Everything