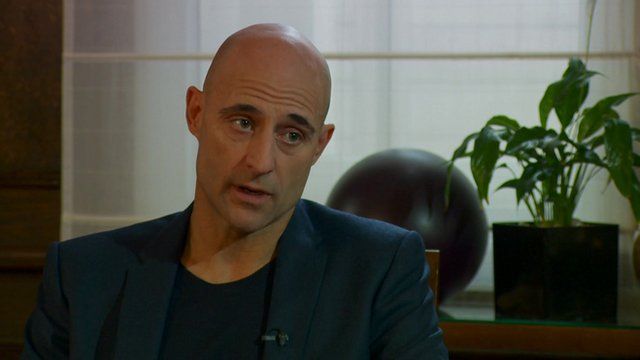 Video
Mark Strong on A View from the Bridge role
Actor Mark Strong says his new part in Arthur Miller's A View from the Bridge is a "good guy" role.
Strong - known for his 'baddie' roles in films from Sherlock Holmes to Kick Ass - takes the lead as Eddie Carbone, a Brooklyn docker whose love for his niece drives him to destruction.
He speaks to the BBC's he Andrew Marr Show.
UK viewers can watch the Andrew Marr Show in full for 30 days
Go to next video: Mark Strong: Being Green Lantern's villain