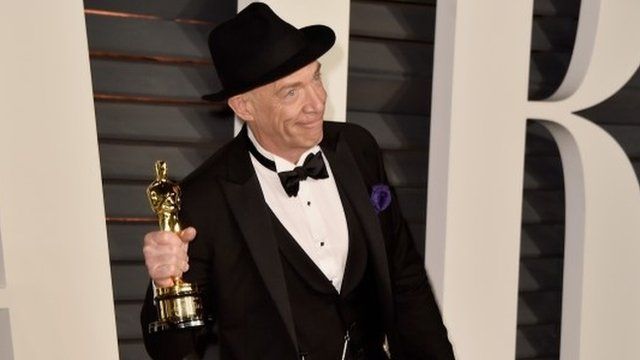 Video
Oscars 2015: 'I think the Bafta is heavier' - Simmons
JK Simmons has won the Best Supporting Actor Oscar for his role in the movie Whiplash.
His performance as a strict drumming teacher at a music conservatory has been picking up prizes throughout awards season.
He spoke to the BBC on the red carpet at the Vanity Fair Oscars Party.
Go to next video: Redmayne: 'It exists! It's real!'