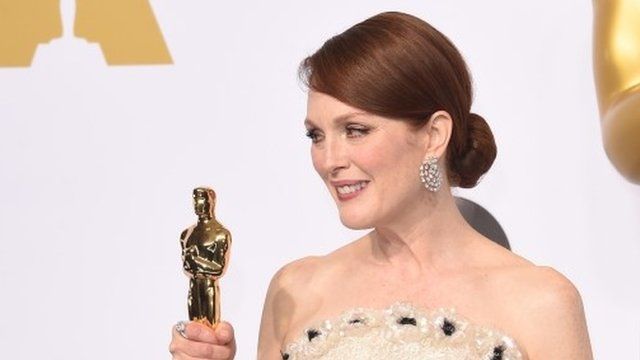 Video
Oscars 2015: Julianne Moore on Best Actress win
Julianne Moore has won the Oscar for Best Actress for her performance in the film Still Alice.
It was the fifth time she had been nominated for an Oscar - and the first time that she's taken home the prize.
She paid tribute to her husband when she spoke to the media after the ceremony.
Go to next video: Redmayne: 'It exists! It's real!'