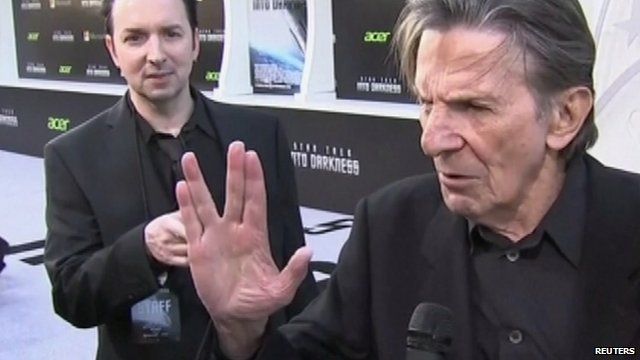 Video
Mark Kermode: Nimoy 'the first autograph I asked for'
US actor Leonard Nimoy, who played Mr Spock in the cult sci-fi series Star Trek, has died at the age of 83 in Los Angeles, his family has said.
His son, Adam, said he died of end-stage chronic obstructive pulmonary disease on Friday morning.
Nimoy was best known for his portrayal of the half-human, half-Vulcan character in both the TV franchise and series of films.
The film critic Mark Kermode says Nimoy was the first autograph he ever asked for, describing him as "a genuine polymath".