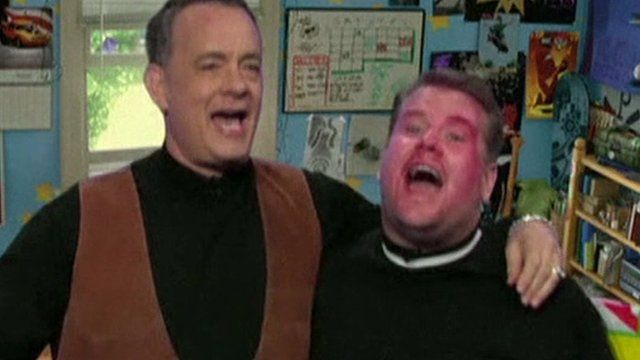 Video
James Corden debuts as Late Late Show host
British comedian and actor James Corden has made his debut on American television as a chat show host, to generally positive reviews.
Corden, who made his name in the UK in the comedy series Gavin and Stacey, is the new presenter of the Late Late Show, replacing fellow Brit, Craig Ferguson.
In this clip, Corden and his guest Tom Hanks recreate Hanks' movie career.
Pictures courtesy: CBS
Available to viewers in the UK only
Go to next video: James Corden busks live in Begin Again