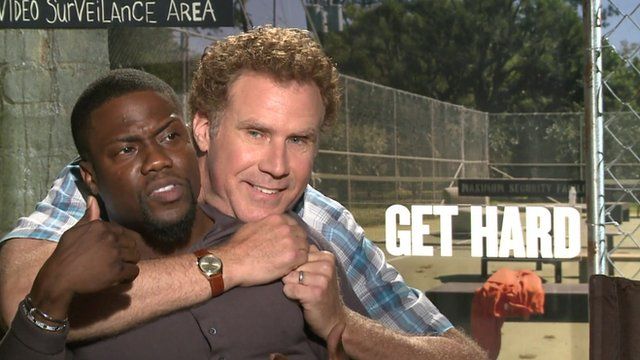 Video
Get Hard: Is the new comedy racist and homophobic, or social satire?
It's been labelled as racist and homophobic, but Will Ferrell and Kevin Hart have told the BBC their new film Get Hard is a social satire, which instead aims to make people laugh at and possibly reconsider their own biases.
Ferrell stars as a privileged, white hedge fund manager living a life of luxury until he is falsely convicted of fraud.
Facing 10 years in San Quentin prison, Ferrell hires Kevin Hart's character Darnell - the man who washes his car at the office parking lot - to teach him to harden up before he reports to prison.
The BBC's Regan Morris talked to the duo in Los Angeles ahead of Get Hard's release on 27 March.
Go to next video: Will Ferrell drops his comedy prize