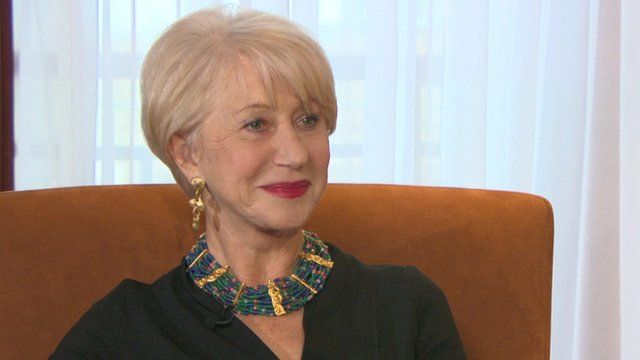 Video
Dame Helen Mirren on the fight to reclaim stolen Klimt painting
In her latest film, Woman in Gold, Dame Helen Mirren takes on the role of a Jewish refugee battling the Austrian government to retrieve a painting confiscated from her family.
It is not just any painting, though, but the iconic Gustav Klimt piece, The Lady in Gold - one of the most famous paintings in the world.
"It's a story of justice against the odds, that's why I wanted to do it," Dame Helen explained. "We show in this film the art becomes a symbol of a stolen life and stolen memories."
The BBC's Emma Jones went to meet her.
Go to next video: Mirren on Woman in Gold role