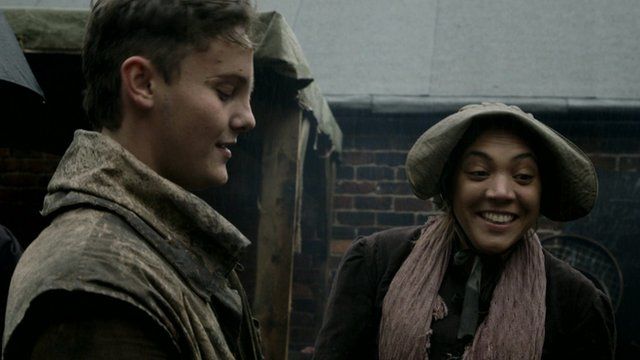 Video
A new BBC series puts celebrities on the breadline in Victorian Britain
Life in Victorian Britain was tough if you were one of the working classes.
Six celebrities have been swapping their lives of comfort and stepping back in time for a new TV series, called 24 Hours in the Past.
They have been living and working in 19th century Britain, with no mod-cons to accompany them.
Presenter Miquita Oliver was one of those taking part in the show.
She told BBC Breakfast about coming to grips with her new role.
24 Hours in the Past, BBC One, Tuesday 9pm
Go to next video: Drawing a true Victorian superhero