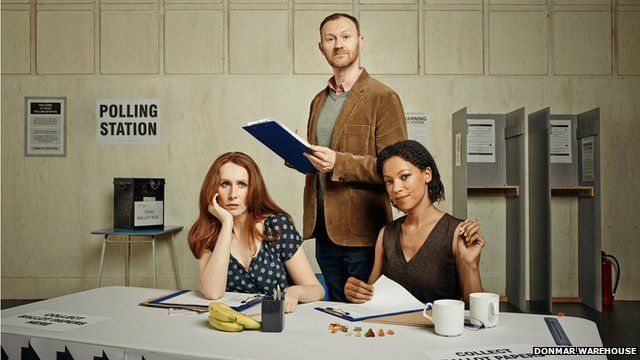 Video
Split-second timing adds drama to election night
On 7 May, churches, school halls, and back rooms of community centres will be turned into polling stations, staffed by council workers and volunteers.
A church polling station is the backdrop for a real-time play for theatre and TV, called The Vote, staged at the exact moment in which the action is set - the last 90 minutes before polls close.
With a cast of dozens, including Dame Judi Dench and Catherine Tate, how do you go about managing a production that needs to be timed to the second?
Creator and playwright James Graham explains.
The 7 May performance of The Vote at the Donmar Warehouse in London will be broadcast live on the More4 channel.
Go to next video: How to act like Nick Clegg