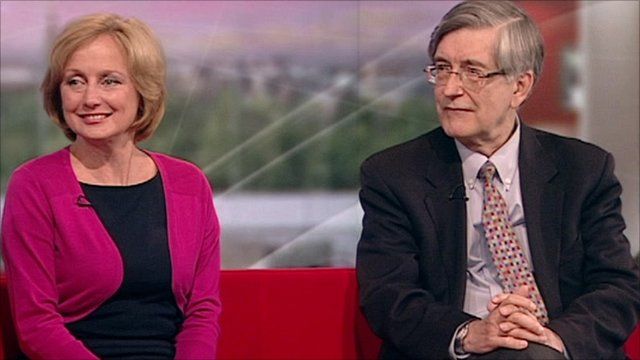 Video
Age 'important in predicting health risks'
A person's age can be used as effectively as medical tests to predict the risk of heart disease or stroke, according to a new study.
Research from the Wolfson Institute at Barts and The London School of Medicine and Dentistry says offering treatment to all those over 55 would achieve the same results as screening through tests like blood pressure or cholesterol.
Professor Sir Nicholas Wald, the report author, and GP Dr Rosemary Leonard, debate using age as an indicator to start taking statins and blood pressure pills.
Prof Wald says offering treatment according to age could save over 100,000 lives in England and Wales and provide a simpler and more cost effective system.
Dr Leonard argues you would be giving pills to people that don't need them and patients need an individual approach.